Beartooth guitarist Taylor Lumley has announced he has quit the band stating he wants to focus "more on my life and my art" and that there is "no ill will at all." Taylor posted on his twitter account April 11th. You can read his statement below from his Twitter:
Hey y'all,

I quit Beartooth today to focus more on my life and my art. I love all the dudes in our band and crew like family and there was no ill will at all.

Thank y'all for loving me through this chapter of my life, and encouraging me to love myself.

I'll be back?
After the original post there was no word from the band to confirm his departure which did cause some confusion at first. But, the band have just confirmed the departure via their Twitter. You can read Their Statement below.
Our close friend and brother Taylor Lumley has decided to leave Beartooth in order to focus on other creative endeavors. We wish him love, success, and happiness in his journey. Thanks for sticking with us in this transitional period. We'll have some new tunes for you guys ASAP!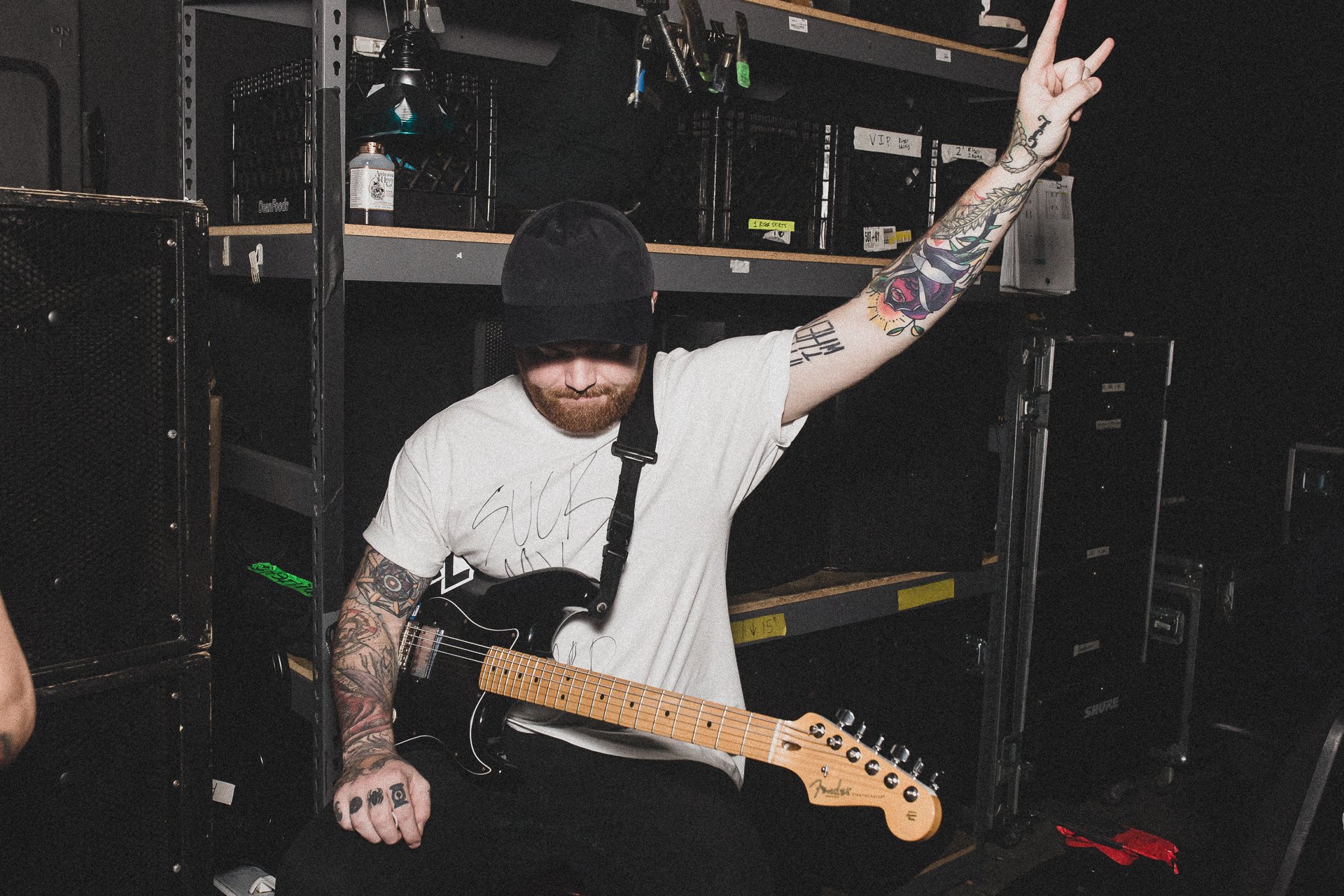 What does this mean for the band? This is a bit of a blow to the band as he is one of the original members, and the band has gone through a few lineup changes since their formation, yet it has not stopped them before. This will not delay the new album or will any shows be cancelled. The band do have a one off show on June with Silverstein and A Day To Remember (Any chance of getting that as a tour package and possible to bring to Australia? Just saying!) Speaking of the new record. Caleb Shomo has been reported to be writing with The Madden Brothers:
Listen gang.. I know this record's taking a long time, but you gotta trust me. This record is extremely important to me, mainly because I feel like I owe you all the record you deserve. Stick around. I will deliver nothing short of a face melter, Cross my heart and hope to rock
Caleb, take your time! While some of us are getting a little impatient we understand how important this record is and will be nothing short of amazing.
The following two tabs change content below.
Play the six string for Awaken I Am. Obsessed with Dacshunds and Podcasts.
Latest posts by Ned Jankovic (see all)