Join The Ghost Inside in celebrating the 10th Anniversary of "The Fury And The Fallen Ones" on Facebook April 15th 4:00 P.M EST/1:00 P.M pst on Facebook for a live Q & A
"For the first time in 2 1/2 years. We are going to be together not just as guys recovering from our accident, but as The Ghost Inside," the band shared. They continued with "We want to celebrate a decade of sharing music with all of you, and take the opportunity to open up about where we've been, where we're at….and where we're going."
In 2018 The Ghost Inside was announced for The Vans Warped Tour, but sadly due to more complications in members' recovery they had to cancel said dates. There are still rumours of the band returning, even just for one show, at this years' Warped Tour. Only time will tell and we all agree its more important for them to be fully recovered so they can properly take over the world once again.
One of my fondest memories of the band was during this record cycle. The first time they toured Australia and played at my local hall to just under 200 kids. To see a band grow from that to playing to sold out crowds all over the world. Still an amazing moment.
Thankfully, earlier this week the band shared an optimistic message with everyone via Twitter. Once again not give up on the band. We promise we never will.
"Update: There is a light at the end of the tunnel and it's shining brighter than ever before. We can see it."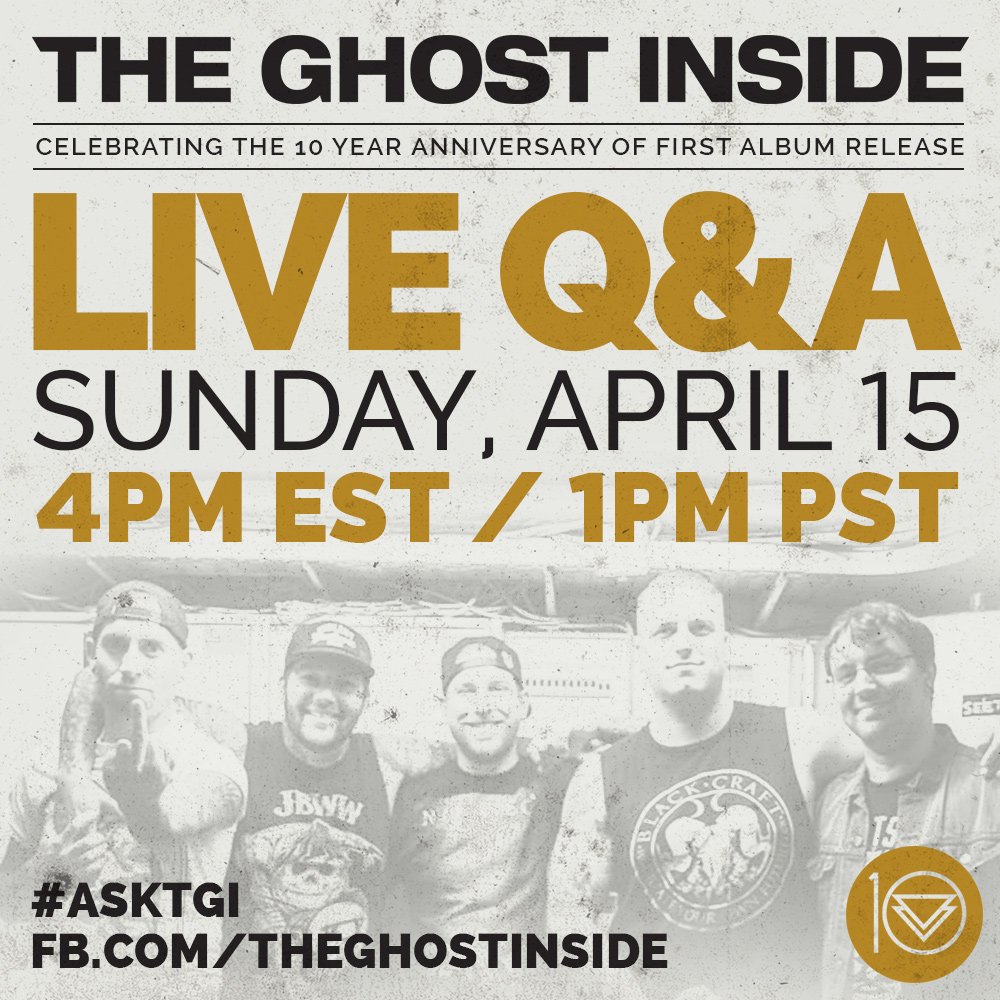 So put it in your calendars and revisit some great memories this Friday with the band themselves. PS. You might want to grab some tissues as well I know I will be.
The following two tabs change content below.
Play the six string for Awaken I Am. Obsessed with Dacshunds and Podcasts.
Latest posts by Ned Jankovic (see all)